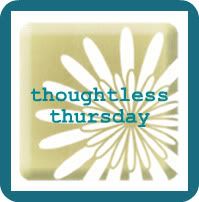 We had such a busy weekend. Friday was movie night with our 5 year old. We watched Alvin and the Chipmunks and had some popcorn and cheese doodles (his choice). He had such a good time - we just spent time together on the couch, snacking and watching the movie.
On Saturday we had some running around to do in the morning. Then we had a BBQ and fireworks with the family at my parent's house. They live right on the beach so you can see the town firworks from the house. My sister and her husband were home for the weekend and our little guys loved seeing them and playing with them. Ethan had some trouble going to sleep at my parents house (at bedtime) and Brady was scared of the fireworks...but we had fun anyway.
Then onto Sunday....We went for breakfast with my sister and her husband and my parents. Then on to an unplanned beach trip. The boys had a great time at the beach. Ethan loved his first beach trip. He was sitting in the water splashing and playing. It was so much fun to watch him. Then we stopped at my husband grandparents house and headed to my parent's house for some leftovers from the party Saturday.
Monday was the bussiest day - We went with two of my friends and there little ones to the zoo. One 7 month old (Ethan), two 8-month olds (twins), a one and a half year old (with a preggo momma), and a 5 year old (Brady)...It was fun, but a little overwhelming. Then we went back to the proggo momma's house for lunch and some playtime and pool time.
This is some of us at the zoo...the twins were napping
and then the baby playdate