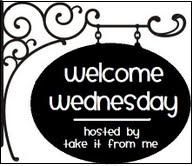 I could seriously write a book on all of the fun, family friendly things there are to do in Boston. This time I will just focus on some of our favorites family fun activites in the Boston area.
1.) Boston Children's Museum - This is a great place for your children - they will love it. It is educational, creative and provides positive challenge for children of ALL AGES. It has art, scientific and have activities that stimulates their brain. As parents you will love it too. This 3 floor children's museum has a whole room devoted to bubbles (a favorite of our little man), among other really fun activities they also have a water table room, a stage show, a house for pretend and a great climbing structure. This is by far one of our favorite places to go in Boston.
2.) Boston Science Museum - There is something for everyone here. Kids and adults will love this museum. Your children will be learning....but they will just think that they are having fun. It can get expensive especially if you also want to IMAX show (which I highly recommend) but it is worth it. This hand-on science center is often on our Boston to-do list since it provides both education and entertainment and allows families to experience science and our world together.
3.) The Aquarium - It depends how friendly you are trying to make your trip (some of these places can get costly rather quickly) but they are wonderful places to visit with your children. An aquarium is always a good pick with children. If they are anything like my little guy, they will love leading the way and helping decide what sea creature they want to see next. Not only is it fun, but it can be a great learning adventure with your children.
4.) Go to the Park....no not Fenway park (I will talk about that later). When you are traveling you want your children to be able to have some outdoor time to be able to run around and get some of that energy out. We go to the Frog Pond playground at Boston Common. I know that you are thinking why would I take my kids to the playground when we are on vacation (they can do that any day at home)....well this is a perfect travel day activity. I don't know about you, but after even a couple of hours in the car my older guy is bouncing off the walls, I find that this is a perfect way to spend a couple of hours especially if you arrive mid-afternoon and therefore are not planning any other big activities that day. This is also a good option to get them really tired before you get in the car to head home :)
Not only is this a great place to bring the children in the summer, but depening on the age of your children it can be a fun place for a winter stop to as they have Ice Skating right there. Last time that we were there in the Winter we . So if you are looking for some winter fun in Boston I would also suggest Boston Common.
5.)
Jimmy Fund Fantasy Day
at Fenway. If you are a Red Sox fan or even if you are not you should try to attend this event. Not only is it for a great cause but it is an amazing day. We attended last year with our older son (4 at the time) and he loved it. They had games for prizes, t-ball / batting cage, meet and greet with the mascot - Wally, art projects, face painting / temporary tattoos and stadium tours among other things. Our son LOVED it and it was a great time for us too. My brother in laws Company was one of the sponsors of the event so we went for free - but at about $15 for adults and $10 for children (with discounted family packages available) I highly recommend attending this event.
Here we are at the event last year.