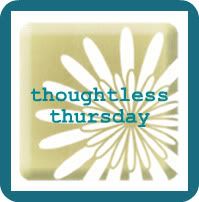 Once again, my product that I LOVE is really a product for my children. The
LeapFrog Learning Table
...
Do you have one of these? If you have little ones, especially if they are starting to stand / walk this the product for you. We got ours at my baby shower for my older son - at which point, it seemed like an eternity before my baby (not even born yet) would be ready to use this. So it went away for a while and we brought this toy out when he got to a point where he was steady enough on his feet to be able to stand holding onto things.
He loved it and played with it all the time. Not only is it colorful, which is perfect for that age, but it makes music....what baby doesn't like making their own music??? And while having fun playing, he was gaining confidence with his standing / cruising and on top of that it is a great way to introduce colors, shapes, sounds, letters, etc...
This toy was such a hit that we let my best friend borrow it for her little boy. Her son had been playing with it at a toy store and she was talking about how much he loved it - I immediately offered ours. Now we will be getting it back soon for out baby to begin playing with.
The skills that your baby will learn with the LeapFrog Learning Table
are:
Cause and effect
Colors
Early number sense
Exploration and curiosity
Fine motor skills
First words
Gross motor skills
Music
Self-esteem
Sensory exploration
Shapes
The alphabet
Some added benefits:
You can take the legs off and let you little one play with it before they are ready to stand/walk
This will give you little one a lot of enjoyment
It makes learning fun
They make a pink version
If you do not already have the
LeapFrog Learning Table
I suggest checking it out.
Please check out my other Why I Love it posts as well.