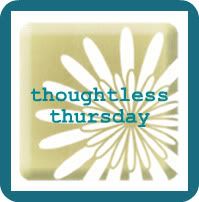 Sand Art
is a perfect Rainy Day / Cold Winter day activity for you and your children. It will give them something to do on those days that are just too "yucky" to go outside (thoug you will see that I also recommend this as an outdoor activity for little ones).
Now you may not think of
sand art
as being educational, but it is. I know I try to take every opportunity to teach my children (even if they think that they are just playing) and this is a perfect product for learning. Your little ones will be working on their fine motor skills when pouring the sand into the containers, you can work with them on colors and color patterns when doing sand art as well....and you thought sand art was just an art activity that fell somewhere between coloring (a nice clean activity) and finger painting (a fun messy activity) on the "how much of a mess will my house be after this activity" scale.
If you are like me and worried about having to sweep colored sand off your floor for days after this project here are some tips:
Place a plastic table cloth on the table / ground under the table for easy clean up
Do this outside with very little ones to avoid the sand in the house
Get plactic squeeze bottles (like the ketchup ones) with small tips this will make it easier for you little one to get the sand in the container that they are using for the sand art
We did it this past weekend with our 5 year old - here are some pictures:
See more of my Why I Love it Wednesday posts