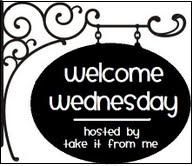 I know I have been doing REALLY bad on keeping up with my travel tips. I have just been so busy, I actually have 3 half written travel tips that just need to be completed.
Well, here is my travel tip for the week. GO CAMPING!!! Now I will admit I am not the camping type at all. I would much rather sleep in a nice hotel room but it is such an affordable way to travel and really is perfect for an overnight or weekend. To camp at our State Parks is as low as $14 per night (for a tent) and a bit more if you want hook-up's for the camper. How can you beat that? Another local campground is doing a big event in the middle of September with bands, activities for the adults and children, lobster bake and 3 nights for $150. Yes, $150 sounds like a lot to go camping but you are talking three nights accomendations, entertainment and one dinner all for about the same price of a one nights hotel stay (maybe less than 1 night depending on where you are staying).
We have only been camping once with our older guy, but has been asking a lot lately so I think we are going to try it again (and we are bringing the baby). I have some time off from work later this month so I have been looking into some campgrounds over the last couple of days. Since we will have the baby with us, I am hoping to borrow a camper from my husband's uncle. I just think it will be easier. We will probably go to a local campground, I am looking for one with a beach and hiking and that will be our mini vacation.
Not only will you save money on your lodging expenses for a weekend getaway, but camping is free (or just about free entertainment too). You don't have to spend the money for amusement parks, zoo's, aquariums, etc...if you find a campground with a beach / pool, playground, hiking and fishing your little one's will be busy (and enjoy themselves) all weekend.